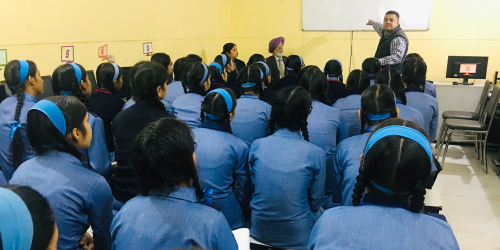 Career Counselling Session by SBS College, Ludhiana
A  Career Counselling Session was conducted for the students of XI & XII standard on 14 November, 2019 (Thursday) to dispel the doubts and qualms students had regarding further education.
Delegates from SBS (Synetic Business School) College, Ludhiana came to give the guidelines to the students for their bright future. They motivated and suggested students to choose stream which suits their interest. They presented a brief review of courses offered, scholarship schemes and the criterion required for admission and placements offered by the college after the completion of course.
The seminar concluded with an interactive session of the students with the delegates.